How do you color kindness?
Enjoy this free Mantra Mandala Coloring Page – Kind Acts!
& celebrate #National Random Acts of Kindness Day with us.
Want to have even more fun today? Join our raffle contest on Facebook and win a copy of our Mantra Mandalas Coloring Pages: Circles of Success.
Download Kind Acts!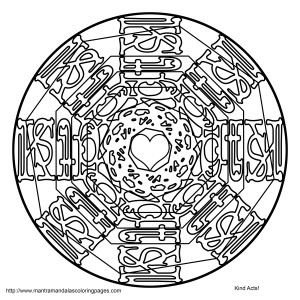 Here is my sample  to get you started ….. HAVE FUN!